Archive for
June, 2013
0
Introducing a new online opportunity for peak Carnival advertising on several popular websites. Ad packages to meet your unique needs are available through Icorp.net.

Icorp.net is the multifaceted host for numerous successful websites, including laclass.com, carnivalneworleans.com, and news.carnivalneworleans.com. Icorp.net controls such popular domains such as & folk.com & crawfish.com. For many years, Icorp.net hosted Gambit's site, bestofneworleans.com.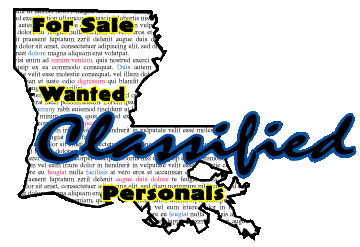 Laclass.com is the original free Louisiana and southern online classified ad site. It was started in 1995, years prior to Craigslist.  Google's search algorithms value the age of a domain very highly. A very old domain gets a good ranking. Laclass' core audience is high end customers seeking to purchase goods from Louisiana and other Gulf Coast sellers.  Mardi Gras advertisers will benefit substantially from a whole new ad audience who participate in their own regional Carnival celebrations throughout the Gulf South.

Carnivalneworleans.com is the original New Orleans Mardi Gras portal, beginning in 1995. It's an informational site, filled with the customs, lore, history and photos of the New Orleans Carnival. Over 200 million visitors have been to carnivalneworleans.com, more than almost all other Mardi Gras sites.

               NEWS
News.carnivalneworleans.com is a popular Mardi Gras blog with over 200 entries all about the parades, politics, controversies, music, legends, food and culture of the New Orleans Carnival.
             Bourbon St. Web Cam
The Bourbon Street web cam is the original French Quarter web cam, located near the center of Bourbon (ground zero of the Quarter) in the Vieux Carre. This cam is promoted all around the web due to the wild sights available on the cam when Bourbon is busy.
WHAT YOU GET
Generous sized ads on laclass.com, carnivalneworleans.com, and news.carnivalneworleans.com. Ads on the Bourbon web cam are limited, only a few are available. Ads are medium IAB size. All ads run for one year, until August 2014. I If you desire a larger ad, please contact me for prices.
Same ad, all three sites, $1,000.
Different ads for all three sites, $1,500.
Add Bourbon St. cam ad, $2,000.
We are offering a feature in our Mardi Gras blog for any organization or company that purchases an ad in the off season.
Purchase any ad package before January 1, 2014 and receive an extra 3 free ads (on different pages) on any of our sites!!  This doubles your exposure, making our ad packages second to none in value.
Contact David at davidatcarnivalneworleansdotcom for more info and to purchase an ad package.
                                          Medium IAB Ad
0
I've written about the problems Carnival on the West Bank is having recently, when the Krewe of Choctaw left the West Bank after more than 75 years. After a test year parading down the historic St. Charles Avenue route, they are making the switch permanent.
Now, the mighty Krewe of Alla, after 80 years, is making the change also, leaving only three parades- Grela, NOMTOC, and Adonis. Alla claims financial concerns are forcing the change. It's true Alla has lost a lot of members over the last few years, as they only have 175 right now. The Captain said a few months ago  they would move the parade if they couldn't attract 200 new members. In my estimation, they didn't allow enough time to gain those members. Two or three months isn't realistic. We are in the Mardi Gras 'off season', and even though behind the scenes many Mardi Gras businesses and krewes are in high gear planning for Mardi Gras 2014, the average carnival participant isn't focusing on Mardi Gras this time of year. It's unrealistic to ask for 200 new members on this basis. It seems to me that Alla planned to leave the West Bank all along.
Choctaw's growth aspirations are much more realistic. They say they have 200 members, and hope to gain 50 new recruits. For this reason, I back Choctaw's move far more than Alla's. Obviously, the long, colorful and successful tradition of parades on the West Bank is in serious danger. When you only have three parades over the Carnival season, you don't have a parade season, just a single parade every few days. This is a very sad development. The lure of the most famous parade route in the world, St. Charles Avenue, is very strong. In Orleans Parish, as police and sanitation costs rose substantially, neighborhood parades were told to abandon their historic routes in favor of St. Charles Avenue. Pontchartrain used to parade on Hayne Boulevard, by Lake Pontchartrain. Freret used to march down Freret St. Now, both go down St. Charles Avenue. As a matter of fact, all Orleans parades except for Endymion march down St. Charles.
There is one new positive development that might fix the West Bank parade situation, it's the spanking new Huey P. Long Bridge! Seven long years in the making, the new bridge cost $1.2 billion, making it the one of the most expensive construction projects in the the state's history. The infamously thin Depression-era bridge has always been a mental and physical barrier to connecting both sides of the Mississippi River. Politicians and West Bank supporters have felt for decades that a wider bridge would lead to an expansion of the western areas of the West Bank, as there are still big patches of undeveloped land across the bridge. We'll have to see if Carnival on the West Bank grows as well.