Grow New Mardi Gras Sales With This Advertising Opportunity!!
Introducing a new online opportunity for peak Carnival advertising on several popular websites. Ad packages to meet your unique needs are available through Icorp.net.

Icorp.net is the multifaceted host for numerous successful websites, including laclass.com, carnivalneworleans.com, and news.carnivalneworleans.com. Icorp.net controls such popular domains such as & folk.com & crawfish.com. For many years, Icorp.net hosted Gambit's site, bestofneworleans.com.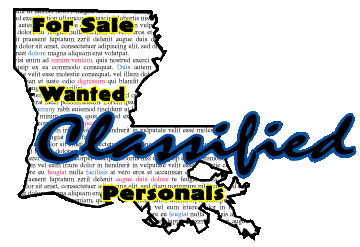 Laclass.com is the original free Louisiana and southern online classified ad site. It was started in 1995, years prior to Craigslist.  Google's search algorithms value the age of a domain very highly. A very old domain gets a good ranking. Laclass' core audience is high end customers seeking to purchase goods from Louisiana and other Gulf Coast sellers.  Mardi Gras advertisers will benefit substantially from a whole new ad audience who participate in their own regional Carnival celebrations throughout the Gulf South.

Carnivalneworleans.com is the original New Orleans Mardi Gras portal, beginning in 1995. It's an informational site, filled with the customs, lore, history and photos of the New Orleans Carnival. Over 200 million visitors have been to carnivalneworleans.com, more than almost all other Mardi Gras sites.

               NEWS
News.carnivalneworleans.com is a popular Mardi Gras blog with over 200 entries all about the parades, politics, controversies, music, legends, food and culture of the New Orleans Carnival.
             Bourbon St. Web Cam
The Bourbon Street web cam is the original French Quarter web cam, located near the center of Bourbon (ground zero of the Quarter) in the Vieux Carre. This cam is promoted all around the web due to the wild sights available on the cam when Bourbon is busy.
WHAT YOU GET
Generous sized ads on laclass.com, carnivalneworleans.com, and news.carnivalneworleans.com. Ads on the Bourbon web cam are limited, only a few are available. Ads are medium IAB size. All ads run for one year, until August 2014. I If you desire a larger ad, please contact me for prices.
Same ad, all three sites, $1,000.
Different ads for all three sites, $1,500.
Add Bourbon St. cam ad, $2,000.
We are offering a feature in our Mardi Gras blog for any organization or company that purchases an ad in the off season.
Purchase any ad package before January 1, 2014 and receive an extra 3 free ads (on different pages) on any of our sites!!  This doubles your exposure, making our ad packages second to none in value.
Contact David at davidatcarnivalneworleansdotcom for more info and to purchase an ad package.
                                          Medium IAB Ad